Food and Drug Brand Experience Design
We create a brand design that can establish a somewhat ambiguous identity of FDA consulting company. We developed a brand system that feels objective and serious by focusing on the characteristics of a business that deals with law. At the same time, we express the visual design that emphasizes the effective communication with customers.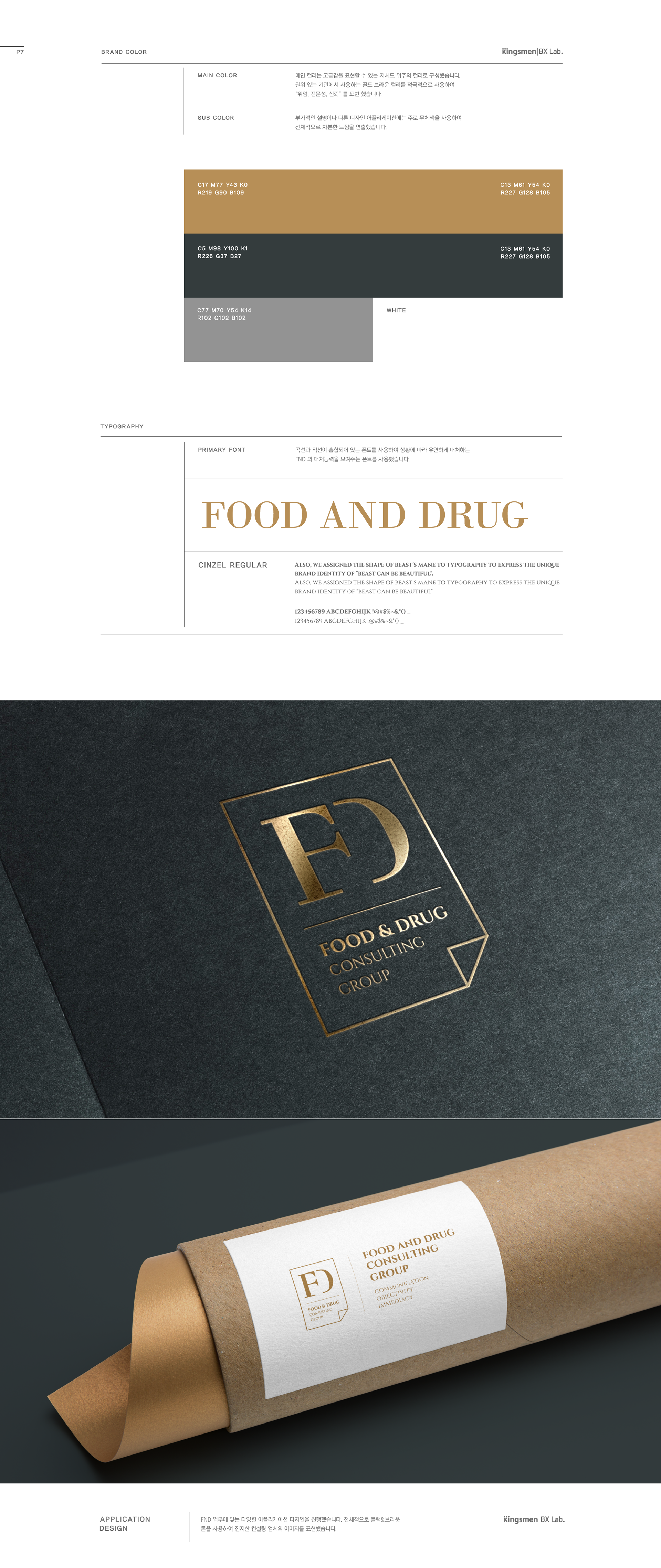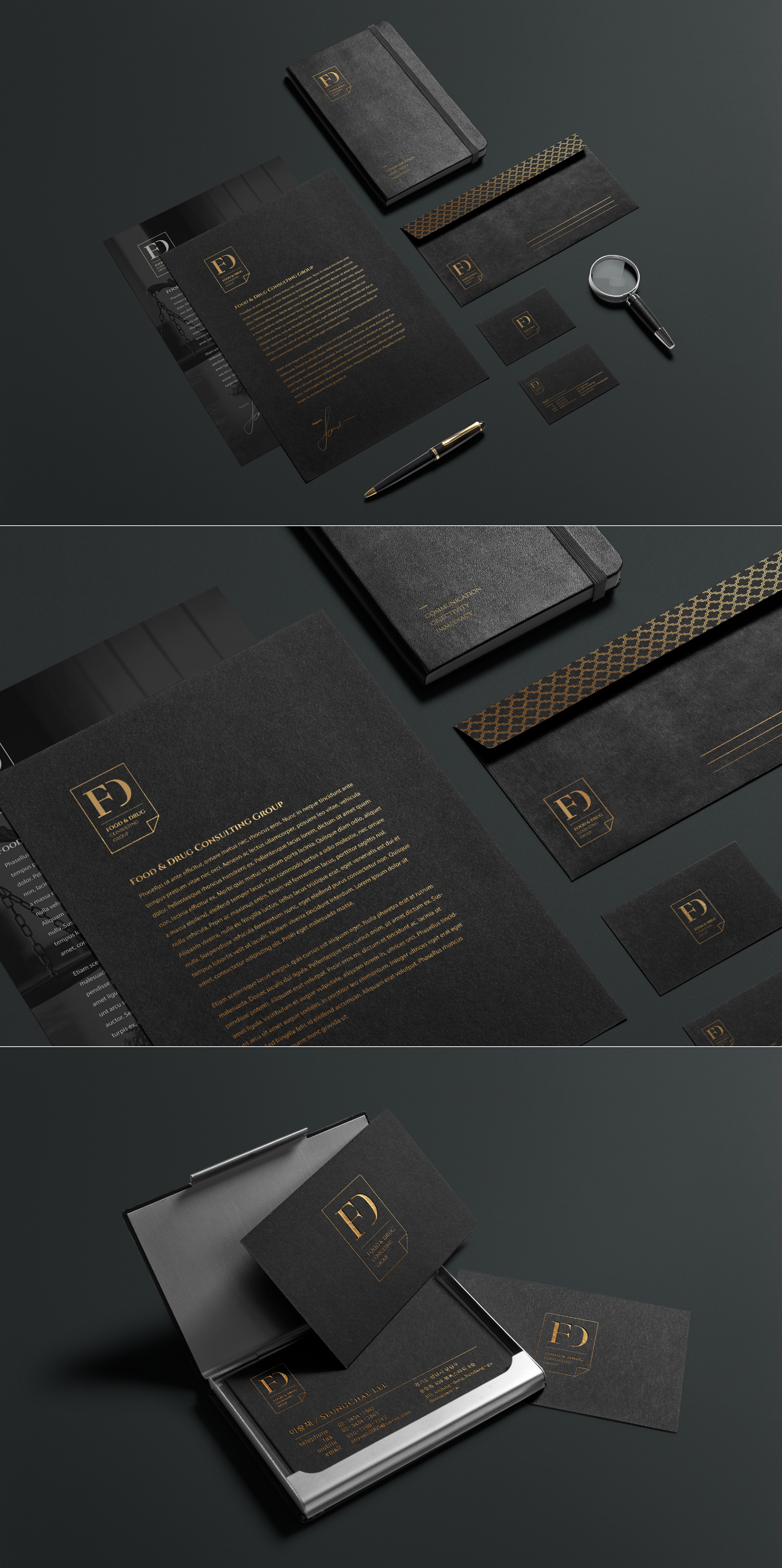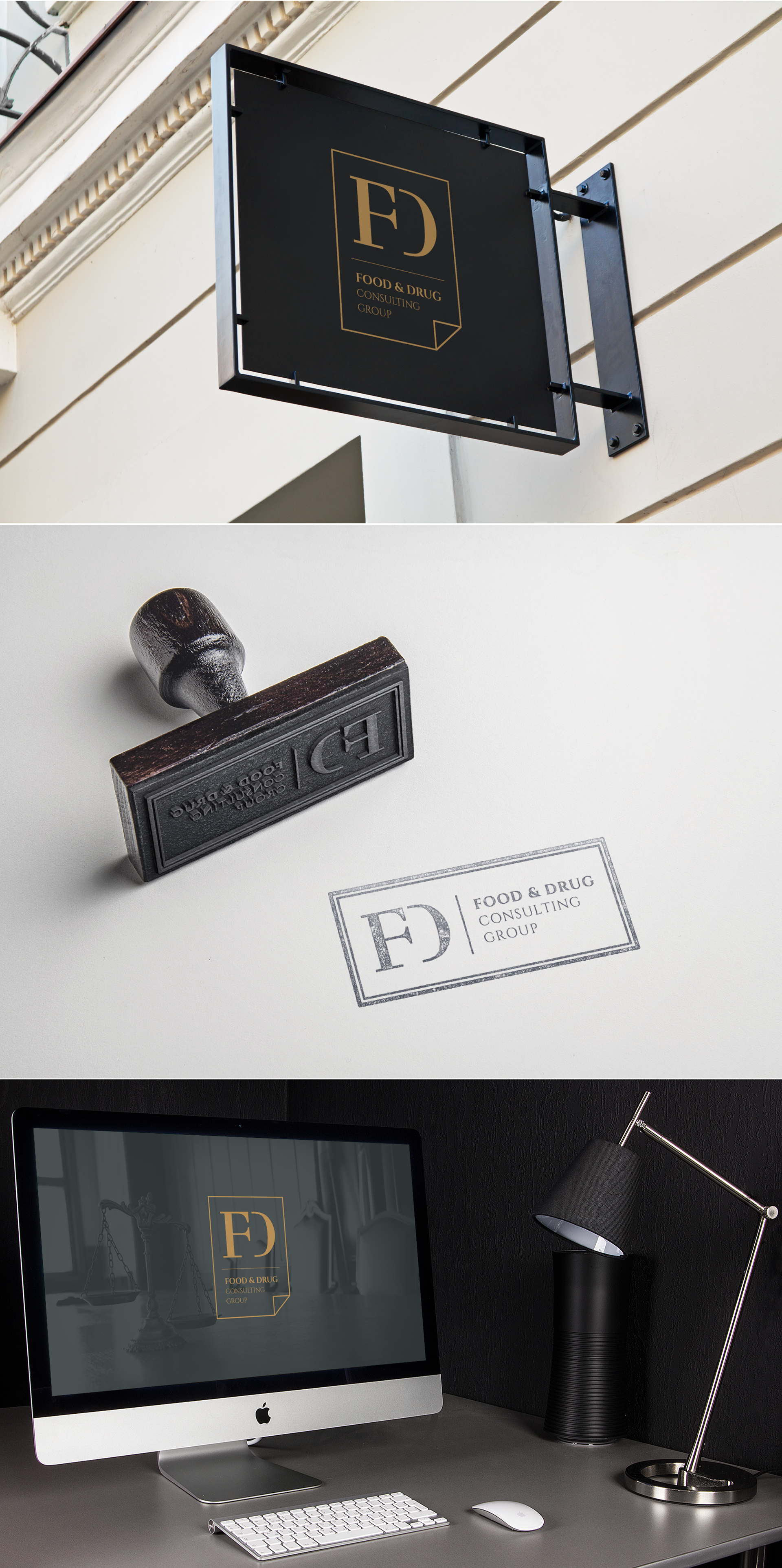 Food and Drug Group Brand Experience Design
까다로운 FDA 등록을 컨설팅 해주는 업체의 성격상 소비자에게 전문성, 신뢰성 어필을 중시하는 브랜딩을 진행했습니다. 관련 업무의 전문성이 뛰어나지만 쉽게 소비자에게 접근할 수 있는 브랜딩 전개를 컨셉으로 잡았습니다. 법적 전문성을 가지고 고객을 상대하는 FND의 특성을 고려하여 커뮤니케이션, 전문성, 효과적인 정보전달 능력을 강조하는 브랜딩을 진행하였습니다. 다소 모호할 수 있는 FDA 컨설팅 기업의 정체성을 확립할 수 있는 브랜딩을 모색하며, 법규를 다루는 업체이니 만큼 객관적이며 무게감 있는 디자인 방향을 설정하였니다. 하지만 동시에 고객과의 커뮤니케이션을 강조하는 브랜딩을 유지하여 고객에게 쉽게 어필할 수 있는 브랜딩을 계획하였습니다.