HOMBRE Cosmetic Brand Experience Design
Existing cosmetics for men have the same look and feet of package design and branding. Hombre's catchy slogan. "Beasts can be Beautiful" leads to a new brand identity system. so it can be differentiated from other cosmetics.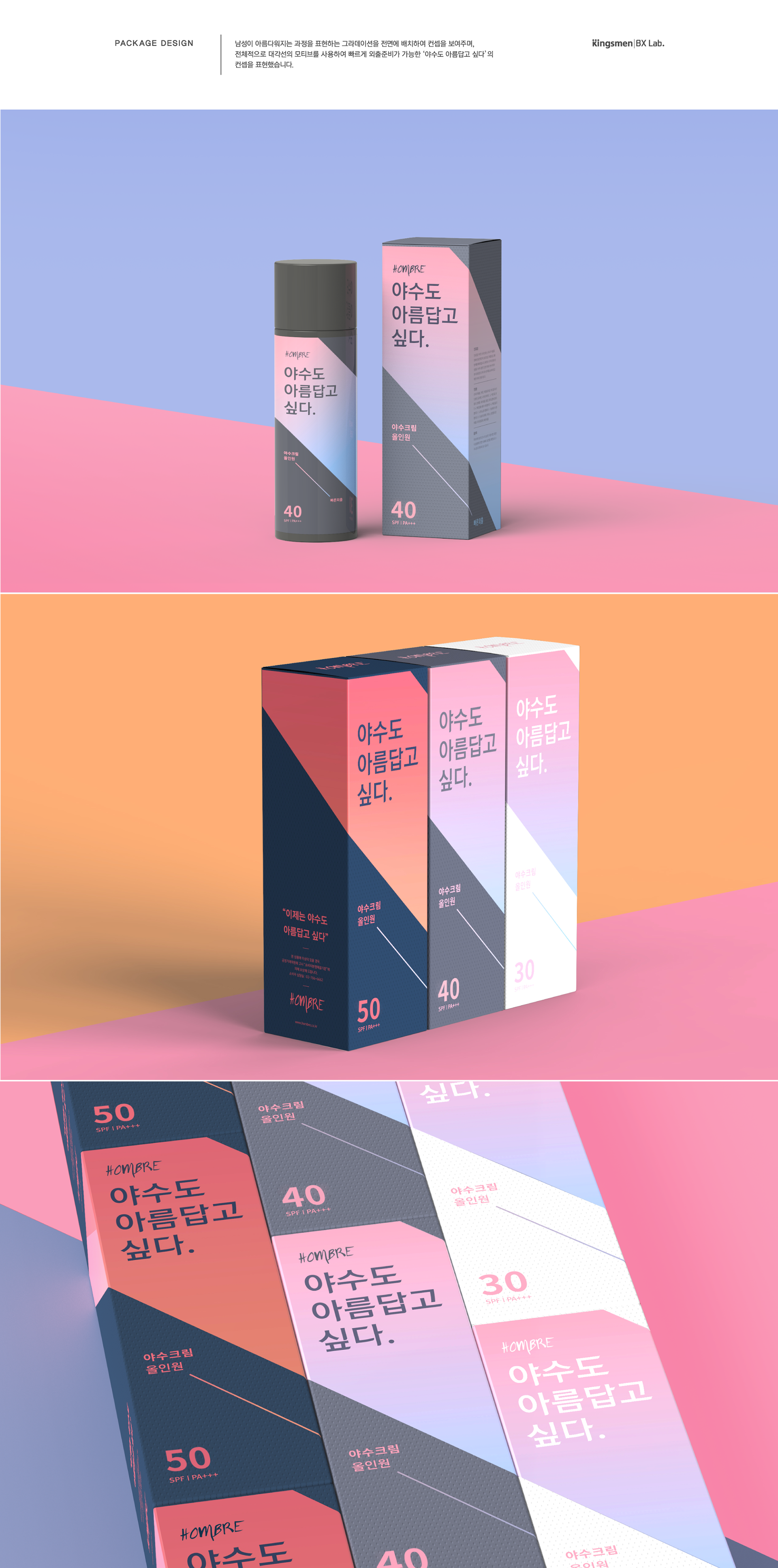 Hombre Cosmetic Brand Experience Design
BX Lab planned a project called "Hombre", a fashion conceptual cosmetic that enhances beauty for men and developed a brand system to be targeted for Grooming. Hombre is designed to meet and analyse Grooming's needs and deduct its trend and issues to appeal to these customers through brand experience. We established an ingredient concept by analyzing Grooming's behavior, trend and issues. Our core direction of brand design is to intuitively deliver the product's functionality to customers.
그루밍족을 타겟으로 남성을 아름답게 해주는 패션 화장품 HOMBRE를 새롭게 기획하면서 이에 걸맞는 브랜딩 프로젝트를 진행하였습니다. HOMBRE는 타겟 소비자층인 그루밍(GROOMING)족의 니즈를 분석하여 이슈를 도출하고 고객에게 어필할 수 있는 브랜드 경험 디자인을 진행하였습니다. 그루밍족의 행동분석에서 나온 이슈를 기반으로 화장품의 성분 컨셉을 확립시키고, 화장품 기능을 소비자에게 직관적으로 전달할 수 있는 브랜딩을 전개하는 것을 전체 프로젝트의 방향으로 설정하였습니다.